Wembrook's Got Talent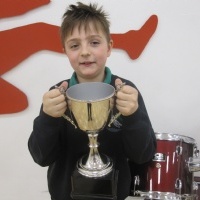 We had a wonderful afternoon celebrating all of the talents that our pupils have.
We had a magical afternoon celebrating all the talented children we have in school last week. From magicians to singers and dancers to drummers, the whole school was entertained with the children's creativity, their confidence and of course their talent.
All pupils had a vote and the lucky winner was a child in Year Four who won playing the drums to "Every Breath you Take" by The Police.
Of course everyone who took part were the overall winners. A very special afternoon that hopefully the children will remember for a long time.
More photographs can be seen in the Reception area or click here
THE VIDEO OF THE SHOW IS NOW ON THE WEBSITE click here