School Uniform
The governors and staff ask for the co-operation of all parents in the provision of a school uniform. The school associates the wearing of a basic uniform with a good attitude to school life and will help the school establish a high reputation in the community.
The school colours are:
Green, Black and White.
Uniform
A black sweatshirt (with or without logo) may be worn with a green polo shirt - OR - A black cardigan or V-necked jumper may be worn with a white shirt and a school tie.
Trousers, skirts or pinafore dresses should be black. No jeans are allowed. Green and white striped or gingham dresses may be worn in summer.
Flat, black shoes (not boots) should be worn with plain white, grey or black socks. It would be helpful if a pair of plimsolls could be kept in school to wear in wet weather inside the classroom.
PE Kit
P.E. Kit should consist of a white 'T' shirt and black shorts. A white 'T' shirt with a Wembrook logo is available. Tracksuits may be worn in winter for games. Changing into the correct P.E. kit is important on hygiene and safety grounds.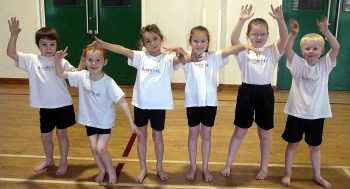 The school currently uses local suppliers for items of uniform with the Wembrook logo. Items can be bought from the following suppliers:
You can also purchase items from any shop (without logo).
Please label all clothes with your child's name and class.