Funky Friday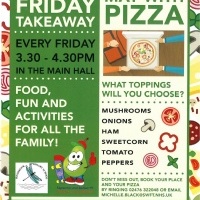 Funky Friday Takeaway
A new event which will be happening in our Main Hall every friday!
Funky Friday Takeaway at Wembrook!
This is a new event which will be starting on Friday 6th May, after this the event will be on every Friday from the specified times below. please find more information on the leaflet below.
3.30 - 4.30PM - In the Main Hall
Funky Friday will consist of a range of different activities, fun and food for all the family to come and enjoy.
Friday 6th May - Pizza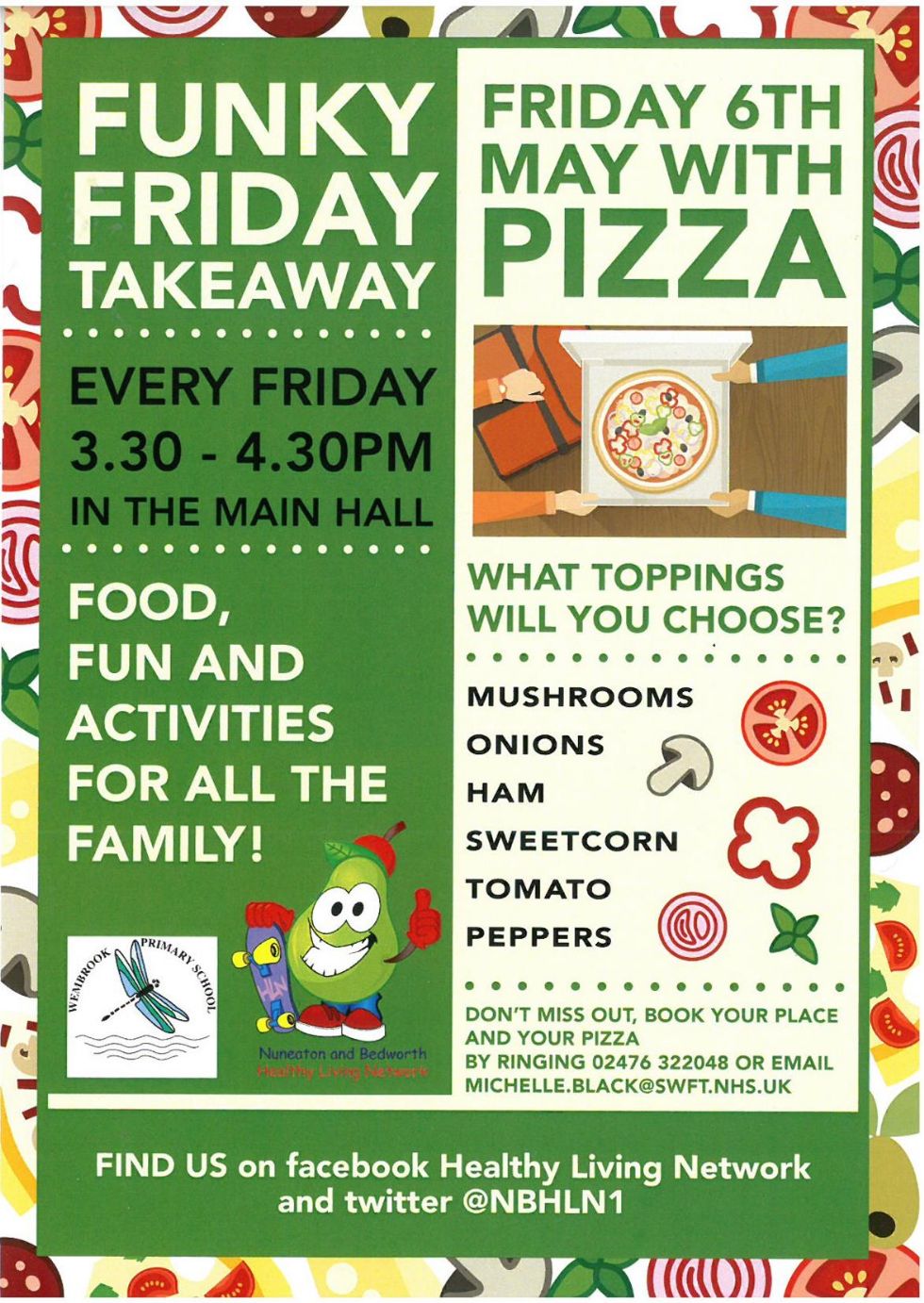 Every Friday afterwards.