Computing Fortnight!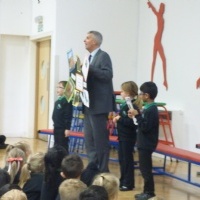 Computing Fortnight has now come to an end! But we can safely say that every year group has thoroughly enjoyed every part of the fortnight!
Computing Fortnight is a brand new concept to teach computing and we believe it has been a huge success for the children and for the school. The children have explored a range of technologies and have gained skills in many different areas of computing.
We have a special events page were you can read and see all about our fantastic Computing Fortnight from each Year group.
Please click here to view the page