Arctic and Antarctic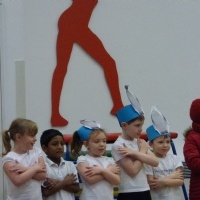 Class 2JR performed their class assembly to family, friends and the whole school.
Year 2 have been learning all about The Arctic and The Antarctic and the differences between them. They performed their class assembly fantastically and I am sure both family and friends thoroughly enjoyed it. The children have clearly been learning a lot of information and interesting facts about the Arctic.
To view photos from the class assembly please click here.